Ingredients that work together for
maximum support
Our 3-part proactive regimen is designed to work with each other to support your urinary health from multiple angles using safe, effective, high-quality ingredients.
Click to learn about each item below.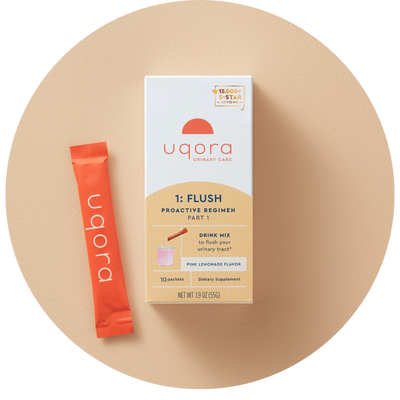 All about Flush
Flush's ingredients work quickly to gently flush the urinary tract. Special ingredients alkalize the urine, making it less acidic, unlocking the power of d-mannose. At the same time, Flush delivers immune support and increases urinary flow with a gentle diuretic.
Shop Flush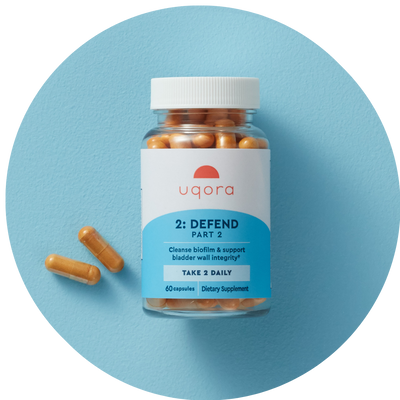 All about Defend
Defend cleanses biofilm and supports bladder wall integrity. Biofilm is a collection of microorganisms bound together that attach to surfaces, like the bladder wall. Mechanism research on the ingredients in Defend shows their ability to cleanse biofilm.
Shop Defend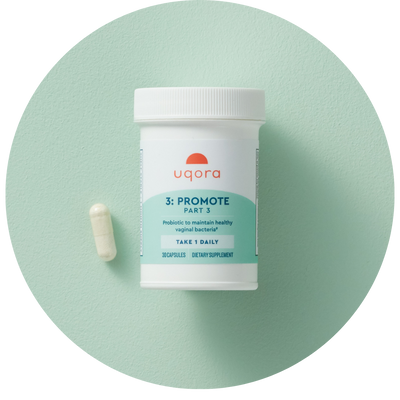 All about Promote
Promote is our specialized vaginal probiotic that contains 3 strains of healthy lactobacillus bacteria. Since Promote is designed for vaginal health, it's different from a digestive probiotic, but it is taken orally. Vaginal health is tightly linked to urinary tract health—so maintaining healthy vaginal bacteria is a key part of a healthy urinary tract.
Shop Promote

Lactobacillus Acidophilus, Rhamnosus & Reuteri
The "good" bacterial strains that helps maintain healthy vaginal bacteria.
+ learn more
L. Acidophilus, L. Rhamnosus and L. Reuteri are specific types of lactobacillus that live naturally in high concentrations in a healthy human vagina. As part of their metabolism, they release acids that keep the vaginal microbiome balanced. When consumed orally, these bacteria have been shown to travel from the gut to the vagina where they can populate. Promote helps maintain this healthy vaginal bacteria, which is a key component of urinary tract health.
- close details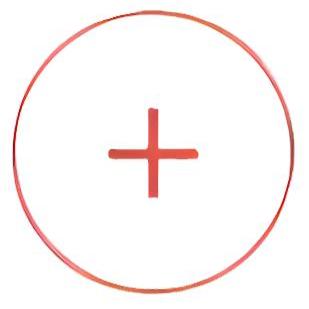 Other ingredients
Provides Promote's capsule and consistency
+ learn more
Hypromellose – This is a vegan polymer used to make the capsule.
Magnesium Stearate – This is a common ingredient in food and supplements to safely keep powders from clumping.
Microcrystalline cellulose - Microcrystalline cellulose is purified plant polymer. Cellulose composes most of the dry weight of most plants. Used as a bulking agent to keep the capsules tightly packed without extra air.
Silica- Also known as silicon dioxide, silica is one of the most common compounds on earth and is found in many plants. Commonly used in food products, in Uqora Promote, silica safely maintains the powder's texture and keeps it from clumping together.
- close details
Our physicians and scientists believe in getting proactive
Meet the physicians and scientists helping make urinary tract health a reality.
Dr. Payal Bhandari, M.D.
"Urinary health is all about being proactive so you can easily take the steps which help you stay healthy."
MEET OUR ADVISORS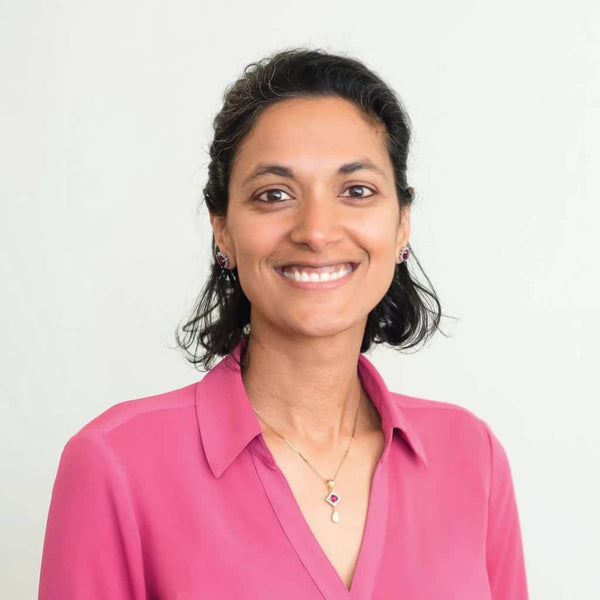 Dr. Katherine Klos, Urologist
"I believe in urinary health management that moves away from reaction and works toward proactive care."
MEET OUR ADVISORS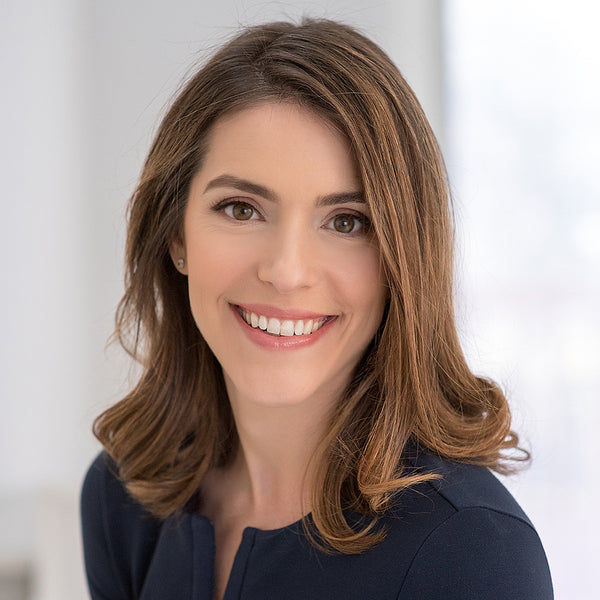 Dr. Susan Mitmesser, Scientist at Pharmavite
"My goal is to ensure the scientific integrity of the ingredients and product function and to keep pushing innovation through research in the urinary health space."
MEET OUR ADVISORS