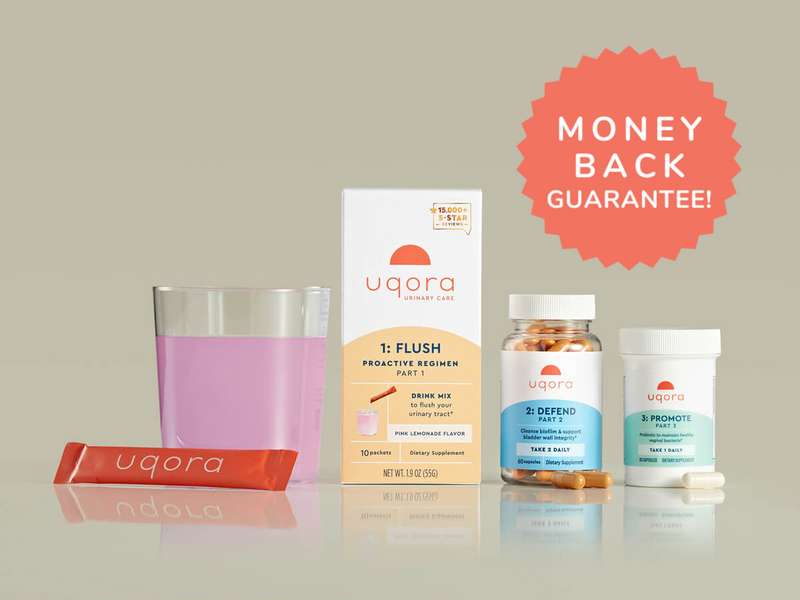 Finally, proactive urinary tract health is here
We're Uqora 👋 — the people looking after your urinary tract so you can get back to living.
Take Quiz
You've tried cranberry,
now try something that works
You're not alone. We're helping over 400,000 people of all ages stay healthy with our proactive urinary tract products.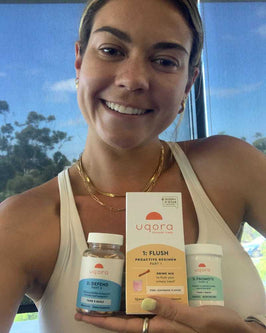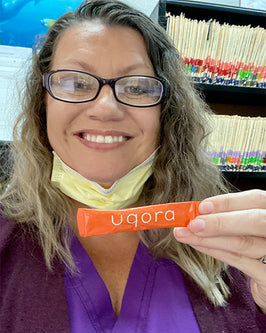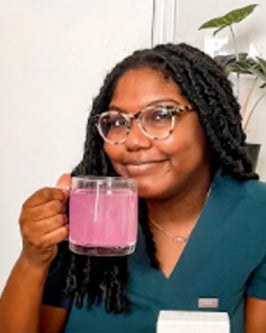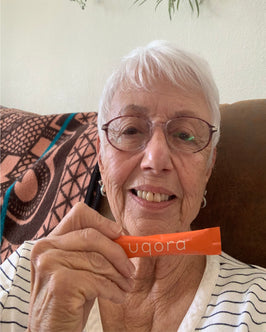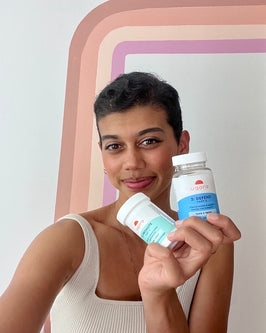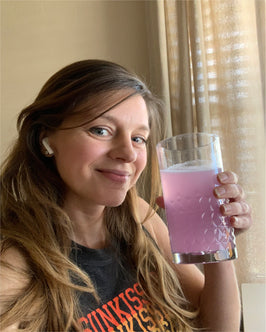 Our 3-part proactive regimen supports you from all angles
Get maximum urinary tract support with our most popular product: the Complete Regimen.
Shop Complete Regimen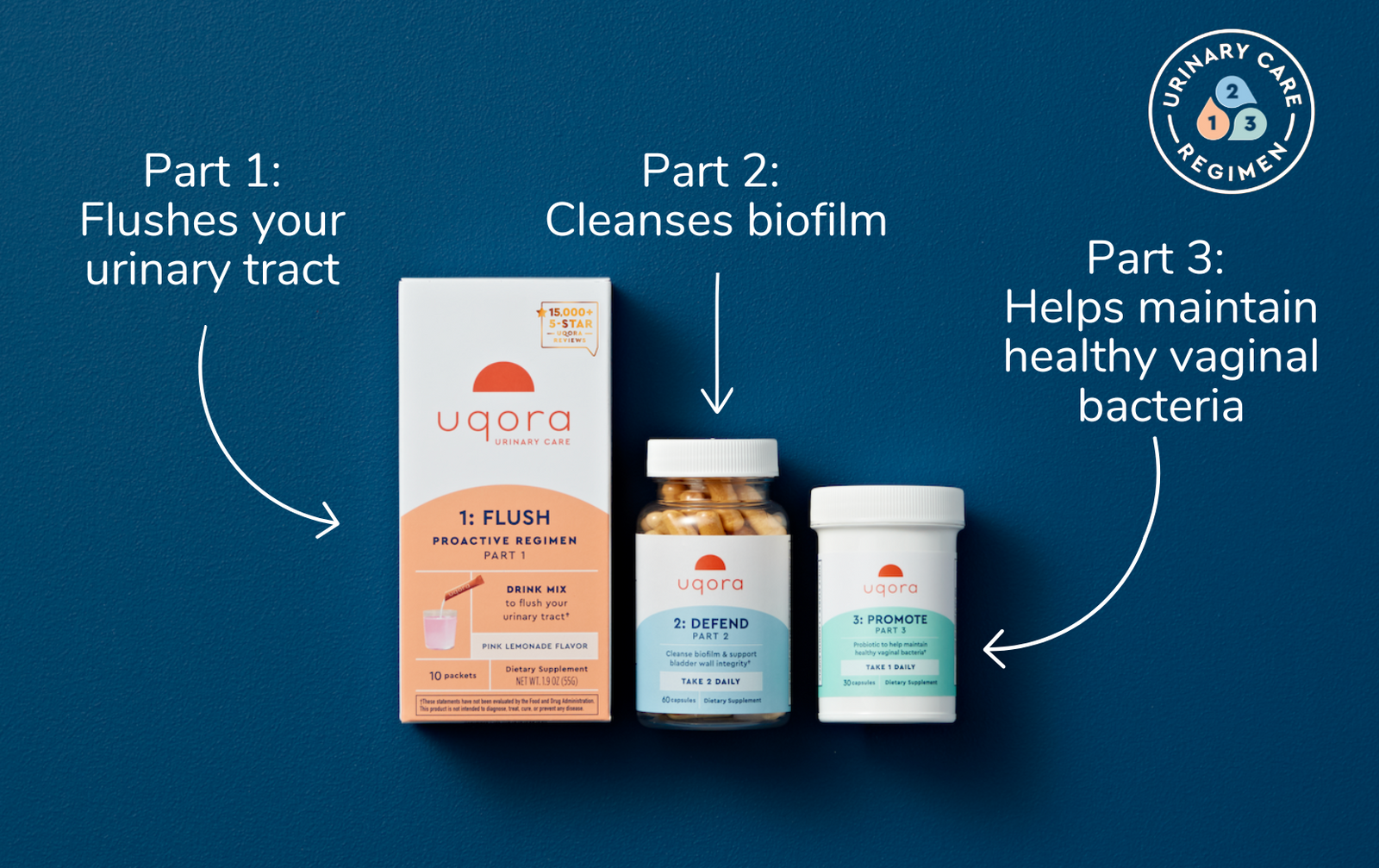 Meet the doctors and scientists helping Uqora make a difference
Dr. Payal Bhandari, M.D.
"Urinary health is all about being proactive so you can easily take the steps which help you stay healthy."
MEET OUR ADVISORS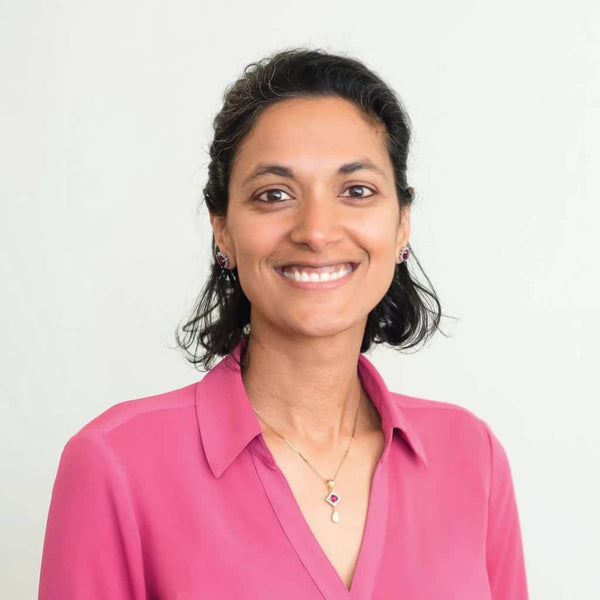 Dr. Katherine Klos, Urologist
"I believe in urinary health management that moves away from reaction and works toward proactive care."
MEET OUR ADVISORS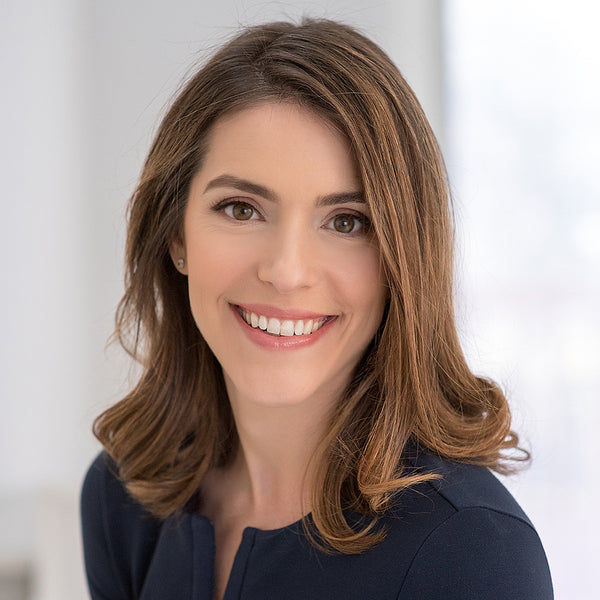 Dr. Susan Mitmesser, Scientist at Pharmavite
"My goal is to ensure the scientific integrity of the ingredients and product function and to keep pushing innovation through research in the urinary health space."
MEET OUR ADVISORS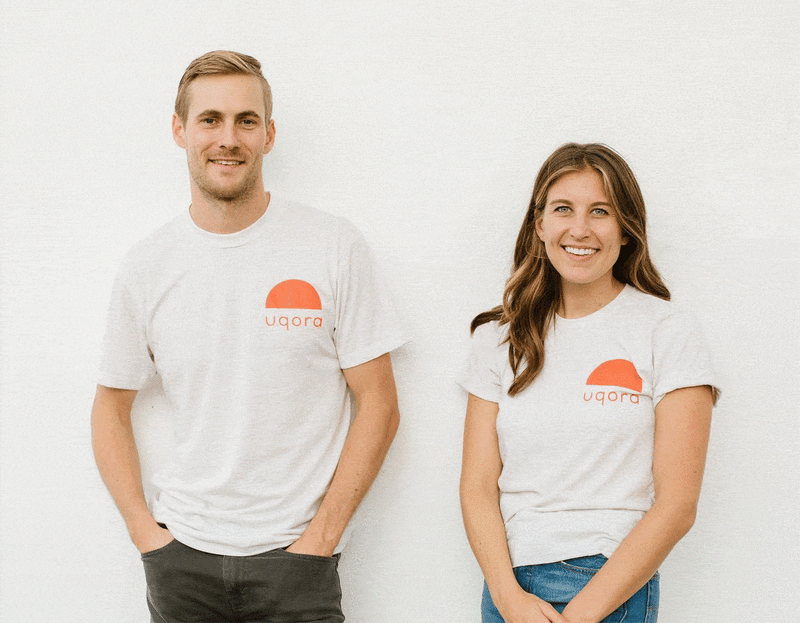 From our founder:
I had 8 UTIs in one year...
"I was stuck in the cycle of UTIs for years. I was desperate for a way to get ahead, but was told there was little I could do. This inspired my husband and I to start Uqora, alongside doctors & scientists. Now, we've been able to help over 400,000 people and counting. Ready to give us a try?"
Jenna's Story
This all-in-one bundle includes everything you need in case of a UTI emergency.
Over 25,000 unfiltered reviews
Elisa
"I am beyond grateful for this incredible product line because it enables me to stay ahead. The peace of mind is priceless. Uqora has given me a new lease on life and love. Thank you, thank you, thank you!"
ALL REVIEWS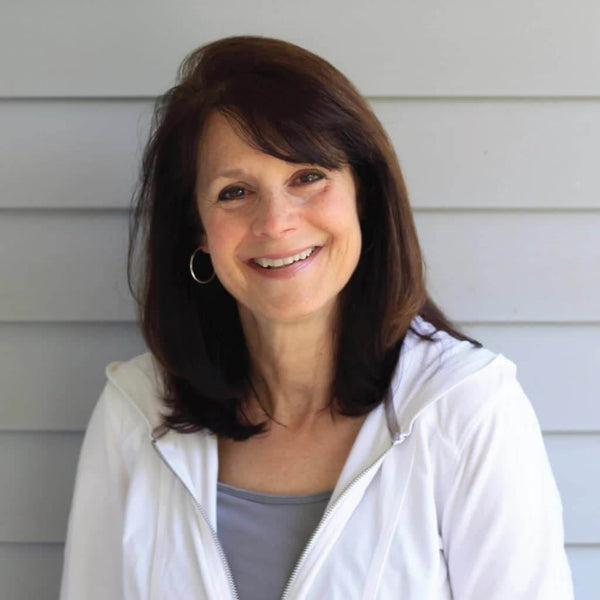 Victoria
"This is a game changer. I've tried everything under the sun — cranberry juice, cranberry supplements, peeing before and after sex, showering before and after sex, making my partner shower before sex. Uqora is the only thing that works!"
ALL REVIEWS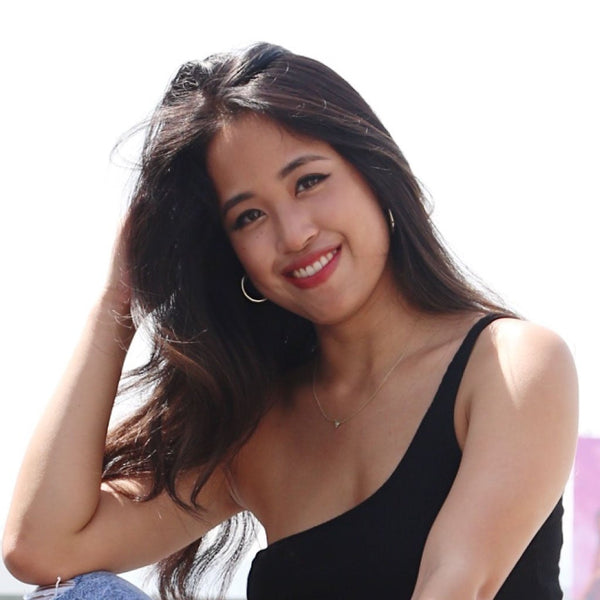 Stephanie
"Uqora saves the day. This was life altering. I'm happy with my results and told my doctor to recommend it to his patients. Trust me, it works!"
ALL REVIEWS



Keep scrolling to hear what our community has to say
Below is a place for our customers to share stories. We stay out of it! These reviews are unfiltered and uncurated. You can also access these by clicking 'reviews' in the menu.
Uqora's dietary supplement products are not intended to diagnose, treat, cure or prevent disease. Results may vary.